Search Engine Friendly Websites
What is the point of spending money creating a brand new website if no one can find it? We are here to not only create you a website that looks great, but to use our years of experience to build you a website that can be found by the search engines and bring you the proper traffic.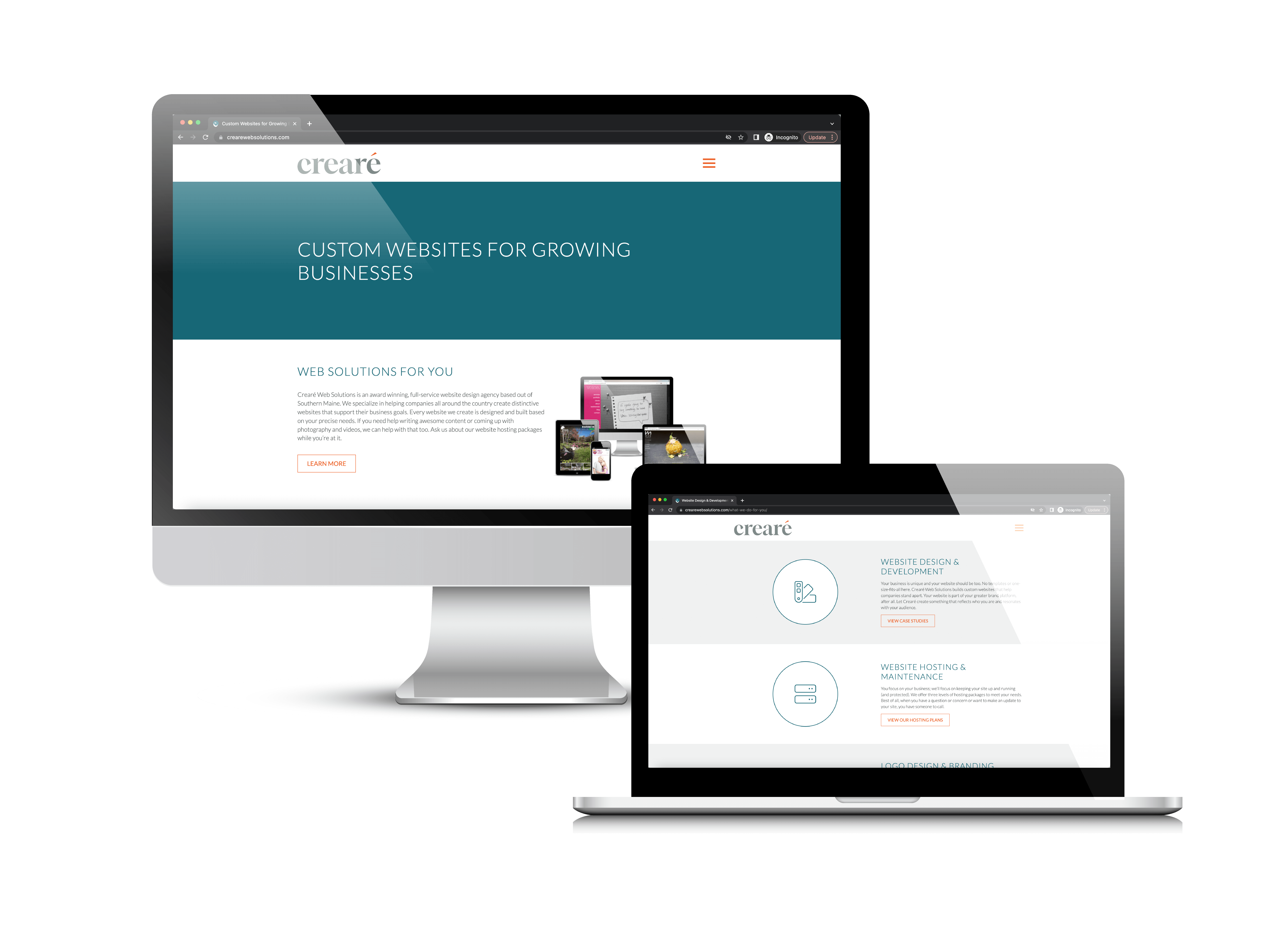 All of our websites are designed to be search engine friendly.
This means that we will utilize basic search engine optimization (SEO) techniques such as: meta tags, page titles and keyword redundancy. What does that mean? It means we work with you to identify a keyword for each page on your website. Then, when we build that website, we write custom page titles and meta descriptions to ensure that keyword is in there. We also go through your content and make tweaks to be sure we've mentioned the keyword enough, and that it is used early on the page and in headings.
Something a lot of people don't realize is how important the images are on your website for SEO. We go in and add titles and alt tags to all your descriptions, with a goal of using your keywords in them to further help the images rank. This also adds an additional SEO boost to your web page.
In order to do all this optimization efficiently and effectively, we use a plugin called Yoast SEO. This plugin provides us with hints and tips to help you get the most out of your content. 
It's not only the words that determine your ranking.
Lean Code
The code base is just as important as the keywords we're using. If you have bloated code, your website will never have a fast page load speed. Page load speed is a key factor in ranking.
Mobile Compatibility
Search engines are also looking at the mobile friendliness of your code because they want to ensure that users on smaller mobile devices have just as good an experience as those on a desktop.
Google Business Account
Having a verified
Google Business
account also helps link your website to that, and helps you show up on the map when people search for you locally. This is especially important if you are looking to broaden your local audience.
Customer Reviews
When you're looking for a reliable, trustworthy business online, what do you look for? Reviews! Which leads us to another important SEO factor (one that we can assist you with, but one that you need to take the lead on): getting online reviews!

On every platform you can, across the spider web of the internet, you should have reviews. From your Google Business page to your Facebook page to Yelp (if that's applicable to your business). The more reviews, the more trustworthy you appear to be and the higher your ranking on the search engine.
Content Marketing
Finally, the one piece of the puzzle that everyone forgets about is content marketing. That is consistently creating relevant, informative content that is added to your website. The easiest way to do this is blogging. I always recommend starting with at a minimum 1 new blog a month, but your goal should be 1 new blog a week (We know that's hard!).

You should also go in and tweak content on the other pages of your website. You should look at your website as a living document that can constantly be updated. Add in some more information on your About page. Add new products. Update older product descriptions. Change the content on your homepage. Just keep tweaking it, and the search engines will love it! Write a new blog? Link to it from a different page of your website (maybe another blog?). All of these things help the search engine see that you are still active, and still providing good, relevant content to your audience. Both of which are things it wants to see. 
REMEMBER: YOU CAN'T JUST CREATE IT AND FORGET ABOUT IT.
So, What's Next?
Are you ready to create an SEO friendly website for your business? Let us know how we can help you.
Do you need help keeping your website relevant and up-to-date? Contact us today and let's see how we can work together to get you ranking.
A quick note: SEO takes time and money to see results! Be patient and consistent and you will see them. Also, always look at your website reports. They can tell you areas that are working that you can improve upon. Finally, know that not everything will work, and that's okay. Some keywords are harder to rank for than others. In time, as you dig in you'll learn what works and what doesn't. And remember, we're here to help.
Join Our Email List
By signing up for our monthly newsletter we'll also GIFT YOU our 5W's of Website Design Workbook to help you get started thinking about your website.
Copyright © 2012-2022 Crearé Web Solutions