I'm sure you've been told this before, but creating good blog content is SUPER IMPORTANT for good SEO. And if you haven't, you should start doing some research, because having a blog strategy and sticking to it, is the key to increasing organic traffic to your website in the long term.
It sounds so easy, but creating the RIGHT content for your blog is the key in getting the RIGHT traffic to your website. So, how do you go about doing that? There are a couple of different ways. 
Here are 5 Tips for Creating Blog Content
Use Google Keyword Planner to find relevant keywords for your website. Enter some of the keywords you think people are using to find you and see what their search volume is as well as how difficult it is to rank for those keywords. Take the top 10 keywords based on both difficulty (easy) and search volume (high). 
Make a list of the questions you most often get asked when someone is discussing working with you. Do you notice any keywords that match the topics in this list?
In discussions with friends, family, work associates, etc. do you find yourself educating them on any topics? Are there things that you know a lot about that others don't? Write a list of these topics. Look back at your original keyword list and match these topics to the keywords.
Do you have any keywords from your original list that still don't have a topic associated with them? Start to think about what you could write about and write a list of "titles" for those keywords. Do this for any of the keywords you haven't associated with a topic from points 2 or 3 above.
Look into paid keyword tools.. I would recommend looking into SEMRush or Moz Pro. If you don't have a paid account, try a free account. Enter your website, your competitors websites and keywords and see what their tools recommend as far as keywords. Are they in-line with what you discovered on Google Keyword Planner? What additional keywords did you find? 
Now you should have a number of keywords that should get traffic to your website, and a number of topics that you are an expert on and have educated people on.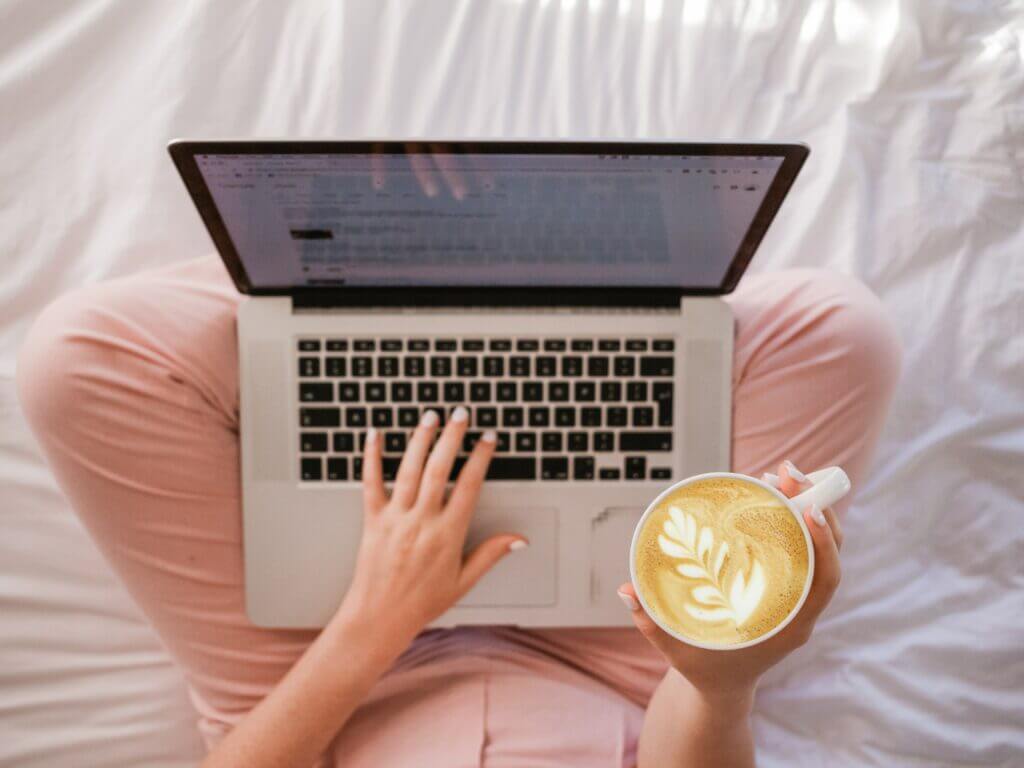 Start Making Your Blog Titles
At this point I like to start writing blog titles. If you look around the Internet you'll see how many blogs use the same type formats for their blog titles. Things like:
5 Tips for ….
3 Questions you …
X vs. Y and what you need to know …
The idea is to come up with titles that will make someone feel like they will get the answer they are looking for quickly and easily. And of course titles that will guide you into writing on a topic you know about.
Then, put together a document (I like using Google Docs) with all the titles and a keyword in parenthesis next to it. Put a page break at each title and then, start writing, going through title by title. If you can't think of anything to write for a title, skip it and go back to it. 
I like to start with at least 10 topics, but always aim for 12. If you can do this, and write them all you already have 2 blogs a month for 6 months, or 1 blog a month for the entire year! 
Personally I find it easier to do the writing of blogs in chunks, then go back and edit/tweak them when I am posting and looking at the SEO tool suggestions in the back-end of the website. 
Keep in mind the last thing you will need to do is to find imagery to go with your blog. It is always good to have some image related to what you are talking about – even the alt tags on images can help your SEO!
Still feeling overwhelmed?
Connect with us and we can discuss where you need help creating your blog content and how we work with you to make it less overwhelming.