We are excited to announce another website launch! This site was a fun one to do, as it was for an alumni association, so we got to be very creative with it! First, we gathered all the pieces of content they had from their years of playing, and we were able to organize it all by Game, and then get it scanned in and organized by type. Then, we built a custom system on the Wordpress back-end in order for us to easily add additional content as it came in. We also created an area for players to tell their stories, and share photographs that they have, to evoke the memories of other players, and build a stronger alumni community.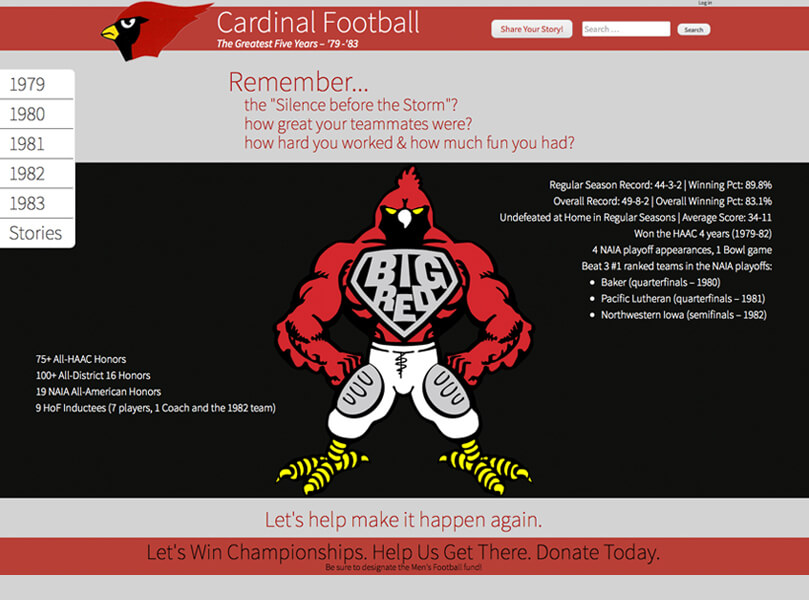 The goal of the website is to become an archive of the 5 years when the Cardinal Football team was doing really well, to remind the players about it, and encourage them to donate to the association in order to help build up the football program again.
The site will be ongoing for us, as we'll continue to add media as it comes in from the players.
Check it out at www.wjcfootball.com, and let us know what you think!