Bagari Cleaners New Website Launch!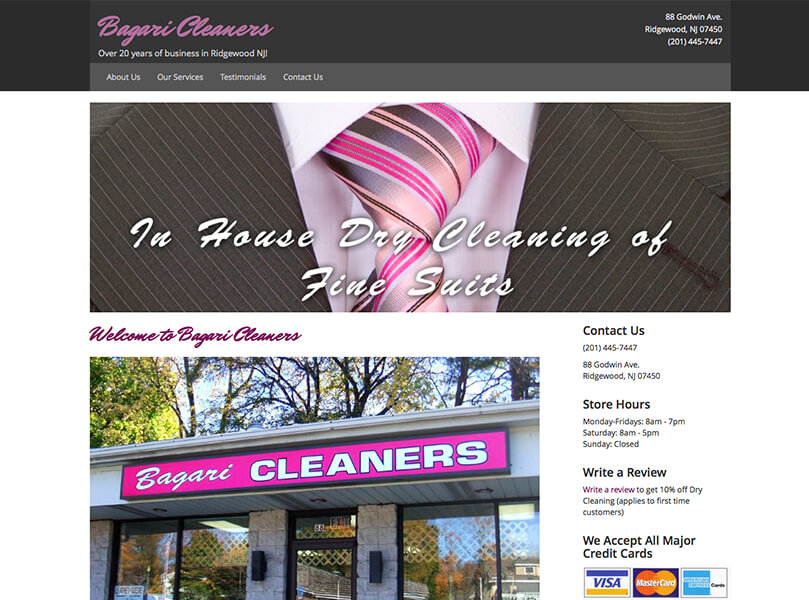 We are excited to announce the launch of our latest website for Bagari Cleaners! The owner, Ari, saw my feature on Ridgewood Moms, and contacted me to help her with her online marketing. It worked out very well since Nic & I were looking for a dry cleaners in the area, I dropped off some clothes and met with Ari. She won me over, she is the sweetest lady, and she did an amazing job with our clothing (so much so that we've been dropping clothes off what seems to be weekly now!).
Check-out her site, and if you are looking for a dry cleaners in the area be sure to stop in and tell Ari I sent you!
Join Our Email List
By signing up for our monthly newsletter we'll also GIFT YOU our 5W's of Website Design Workbook to help you get started thinking about your website.
Crearé Web Solutions
1268 US Route 1, #72
Cape Neddick, ME 03902
Copyright © 2012-2022 Crearé Web Solutions