Meet Our Marketing & Design Intern Mackenzie!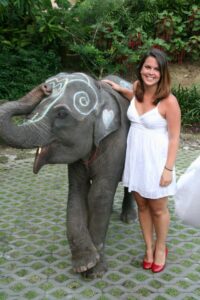 Meet Creare Marketing's New Summer Marketing & Design Intern Mackenzie! She'll be involved in a little of everything from marketing plans to website designs and more! Be sure to give her a warm welcome to the "real world"!
Hi I'm Mackenzie! I am a rising senior at Elon University, I'm passionate about anything regarding sports, traveling, and volunteering. I am a Strategic Communications major which encompasses everything from advertising, to design, to PR, to marketing. I love hanging out with my friends and my goal is to travel the US trying all of the places on 'Diners, Drive-ins, and Dives' (or 'Man vs. Food'). I'm excited to work at Creare Marketing this summer getting to do work that I love!
Join Our Email List
By signing up for our monthly newsletter we'll also GIFT YOU our 5W's of Website Design Workbook to help you get started thinking about your website.
Crearé Web Solutions
1268 US Route 1, #72
Cape Neddick, ME 03902
Copyright © 2012-2022 Crearé Web Solutions