Meet Our Marketing Intern Jessica!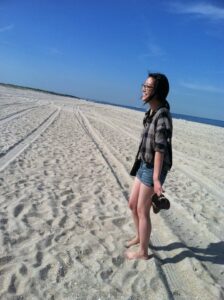 Meet Creare Marketing's New Summer Marketing Intern Jessica! She'll be helping our clients with all things marketing through the end of July, so be sure to say hi and welcome her to the "real world"!
Hello All! My name is Jessica, and I am a junior at Loyola University Maryland. I am passionate about helping others succeed, giving back to the community, and doing whatever I can to make a positive influence in someone's life. For this reason, I decided to major in Marketing. I enjoy eating (pretty much anything and everything!) and hanging out with friends. Also, shopping is my guilty pleasure. Many people say I am down to earth, bubbly, and an overall happy person. I am very excited to start a new journey in my life as an intern at Creare Marketing!
Join Our Email List
By signing up for our monthly newsletter we'll also GIFT YOU our 5W's of Website Design Workbook to help you get started thinking about your website.
Crearé Web Solutions
1268 US Route 1, #72
Cape Neddick, ME 03902
Copyright © 2012-2022 Crearé Web Solutions