We're excited to announce the launch of our newest website for Ridgewood Tree!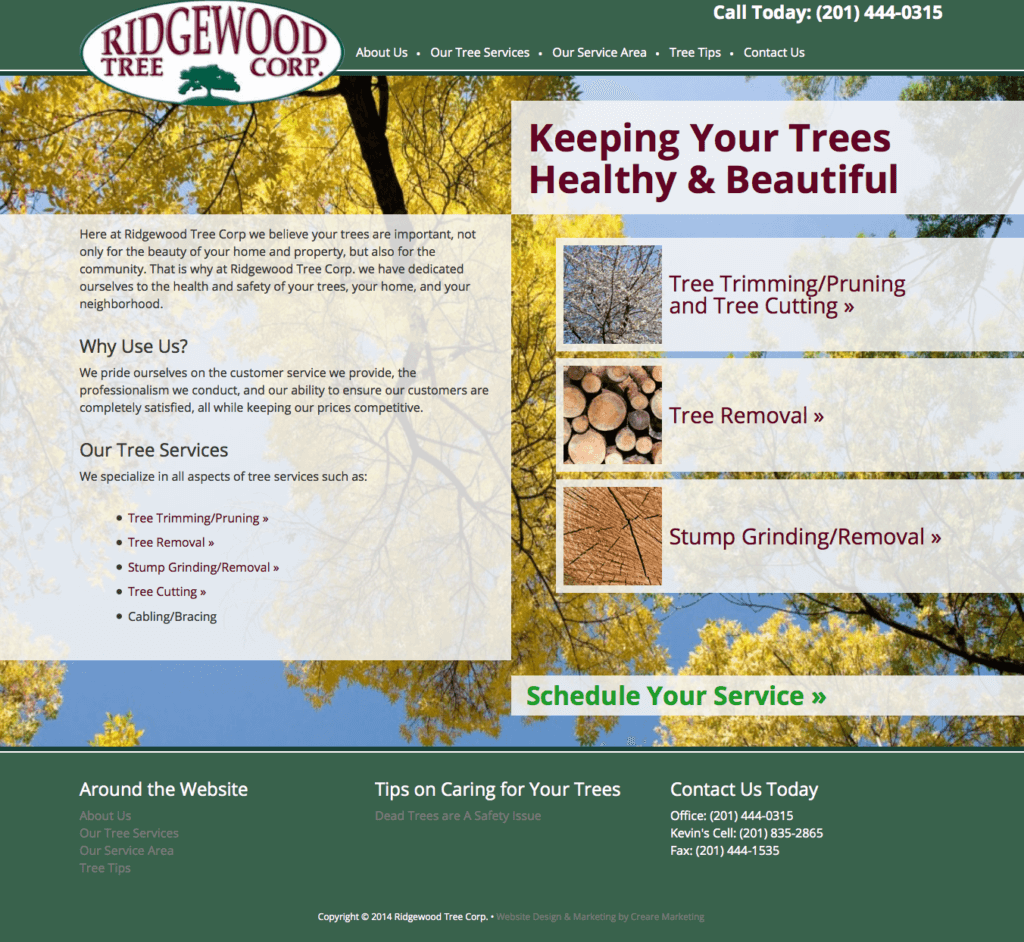 We've used Ridgewood Tree to take down, and trim numerous trees on our property, and couldn't rave more about Kevin! Kevin and his team have done a great job removing dead trees, taking down overgrown trees, and trimming branches off our house. We couldn't recommend them more for a tree project, and are excited we were able to help them redesign their website!
If you need tree work done make sure you give them a call today at: (201) 444-0315.
And take a look at this website. The design is different than a lot of our other sites in that it uses full width images as the background of each of the pages – providing a highly visible backdrop to the website. What do you think of the design of our newest website launch? We'd love to hear your thoughts.
Stay in Touch!
Make sure to follow Creare Marketing on Facebook, Twitter, Google+ and Pinterest for website design tips, our latest work, and marketing news. And, if you're ready to get started on your website, email us at: getstarted@crearemarketing.com