So you've got a page for you company on Facebook—way to go! You now have a social media presence and can post pictures, grab fans, and hopefully generate interest and eventually business for you service or product. The first week it seems like everyone you know likes your page and things look great. Then suddenly, everything dies down. You only get 1 or 2 new likes per week. Your audience has stopped growing (that's never good!) So the real challenge becomes how to get more likes on Facebook.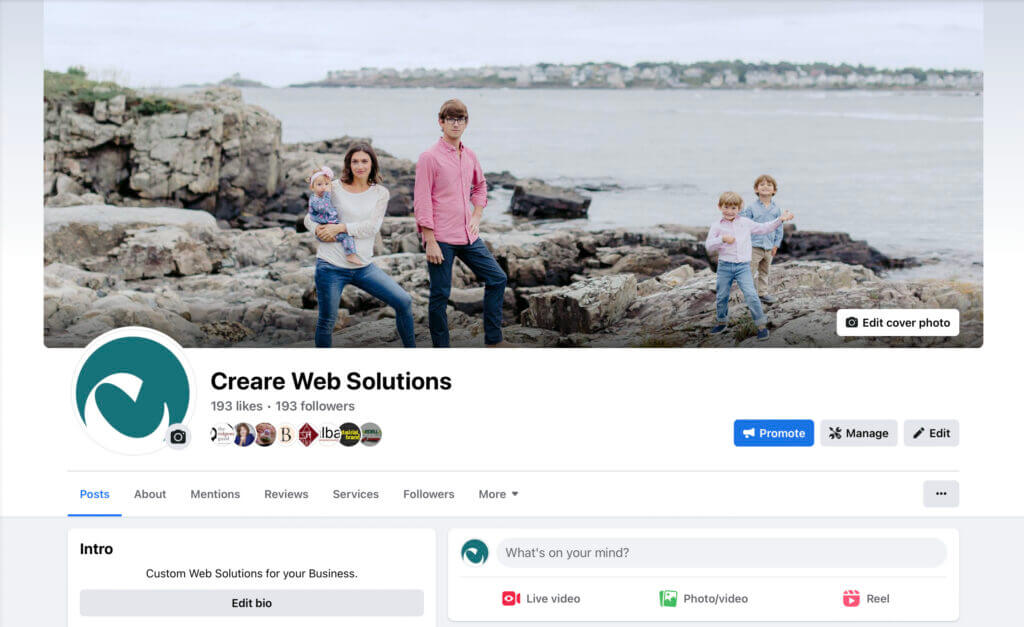 We've come up with 10 proven ways to get more Facebook likes for our clients and gain a larger audience for your brand, so we wanted to share them with you.
Include searchable information
One of the most basic ways to grow your fan base on Facebook is to make sure that your page is as user friendly and searchable as possible. This means including things like a profile picture, cover picture and "About" section. Under "Page Info" you should choose a category, subcategories, location, hours, both a short and long description, phone number, email address and website link. These will all make finding your Facebook page and figuring out a way to get in contact with you easier for prospective clients.
Ask for likes
This is one of the most important things you can do, and for it to work it is imperative you go through YOUR contacts. Asking for likes is simple, easy and can go a long way. When inviting people to like your page it's important to be strategic in who you ask. This means you need to ask people other than your personal friends. Ask business partners and other professional contacts to like you.
Create optimal length posts
Believe it or not there is an optimal character amount for postings on every type on digital communication channel, including social media sites like Twitter and Facebook. The optimal length for posts on Facebook is just 40 characters. That's just about the length of this sentence. In order to get more fans its important that your posts are being engaged with (either liked, shared, or commented on.) Posts with 40 characters receive 86% more engagement than posts with a higher character count so keep it short and sweet!
Post engaging content
Engaging to you isn't always engaging to your fans. It's important for business to post interesting, engaging content on their pages that is directed towards their fans. It's easier to gain a potential customer's trust and possibly their business by posting content that they want to read. People don't want to like Facebook pages that are constantly trying to sell them something. Give tips, point out something new, share an interesting holiday relevant to your field. There are hundreds of ways to be engaging instead of salesy, and it will always result in more likes.
Run a contest
Everyone loves free stuff, so a good idea to get people sharing your page is to run a contest. When your fans mention a contest and share it on their Facebook, your business is exposed to all of their friends. And if you put in the contest rules "must like us on Facebook" you've got more followers! Some of these followers tend to drop off after the contest is over but a large majority of them remain. Review the promotions guidelines here.
Like and Interact with other companies
Another key tip that most businesses are unaware when it comes to getting more Facebook likes is liking and interacting with other companies. For example, if you're in construction, you should be liking the Facebook pages of companies you've worked with in the past and interact with them by giving them great reviews, or mentioned that you've done work together and tagging them. This step will open your brand up to a new audience that not only is in your area, but aligns themselves with company that has aligned themselves with you. You'll have new fans in no time.
Be Active
People are unlikely to like your Facebook page if you don't post regularly. There's no magic number, but many best practice guides suggest somewhere between 1 to 3 times per week. This includes not only posting engaging and original content, but also sharing posts from similar pages, liking posts from other companies and fans, and engaging with fans in a timely manner if they post to your site.
Check out Facebook Ads
Facebook is making it harder and harder for your business' page to be seen. That's because they want you to pay to use their advertising services. It isn't too expensive and can result in a lot of likes! Facebook Ads basically target people who don't like your page but who are the right fit for your business. Learn more about Facebook Ads here.
Cross Promote
Share the link to your Facebook page everywhere! Include in on your website, in your email signature, on invoices, or any other materials that potential customers might come into contact with.
"Like us on Facebook!"
The last way to get more likes on and the best way to cross promote is to include this tagline on all of your marketing materials.
Try these 10 different methods for getting more Facebook likes and let us know how it works for you! How have you gotten more likes to your page? Let us know below!
And please, don't forget to like us on Facebook!