I'm in the middle of reading the book The Best Advice I Ever Got by Katie Couric, and in the 40+ pages I've read so far, the theme has really hit home. Be Not Afraid as the bible says. Don't let fear get in the way of anything.
It's OK if you don't know how to do something, but don't be afraid of it, find someone who you can trust (I know it can be hard, but there are people out there who want to help you) and get moving. Don't let fear hold you back from what you want to do, don't let it get in your way. You're running a small business, you're an entrepreneur, you're confident. Don't let fear stop you from anything.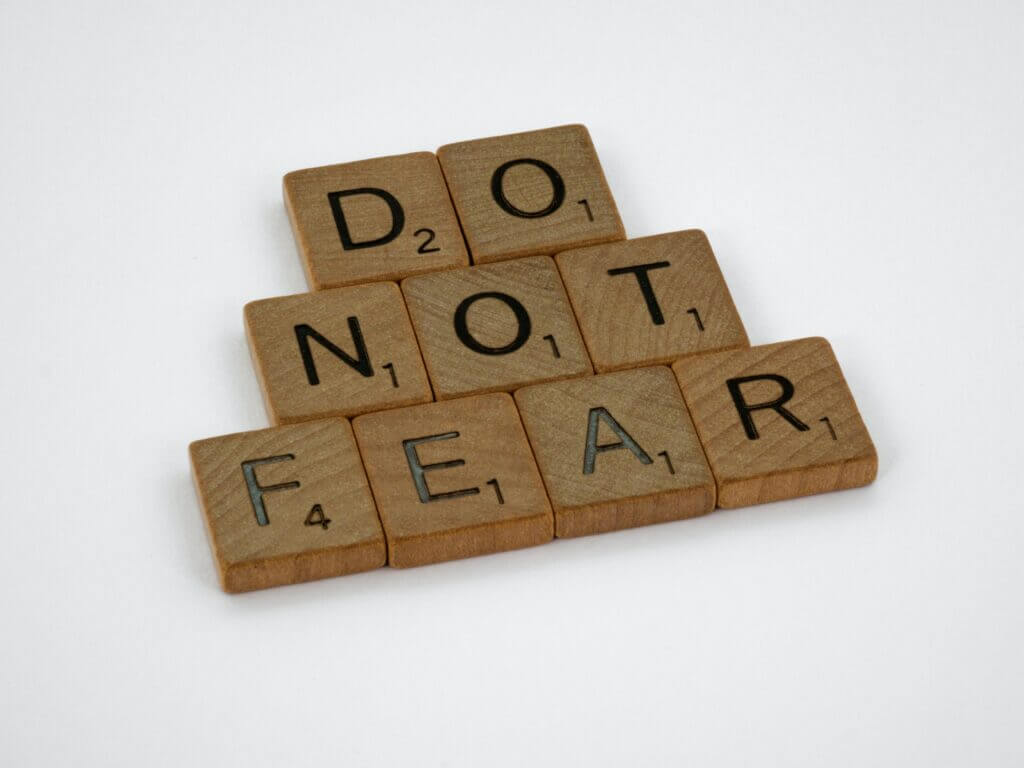 Just remember that the people who get somewhere in life, those that are successful (not necessarily rich or famous, but HAPPY) those are the people that were confident, that took what they believed in, and shared it with the world, they let NOTHING stop them.
So face fear in the face and plow right through. You can do anything you put your mind to.