I can't believe it! The day is finally here! We've launched our brand-new website!! And with it, we've updated our brand a bit. Creare Marketing is now Crearé Web Solutions. Why did we make that change? In order to better reflect what we do best: provide awesome websites and digital marketing for people like YOU.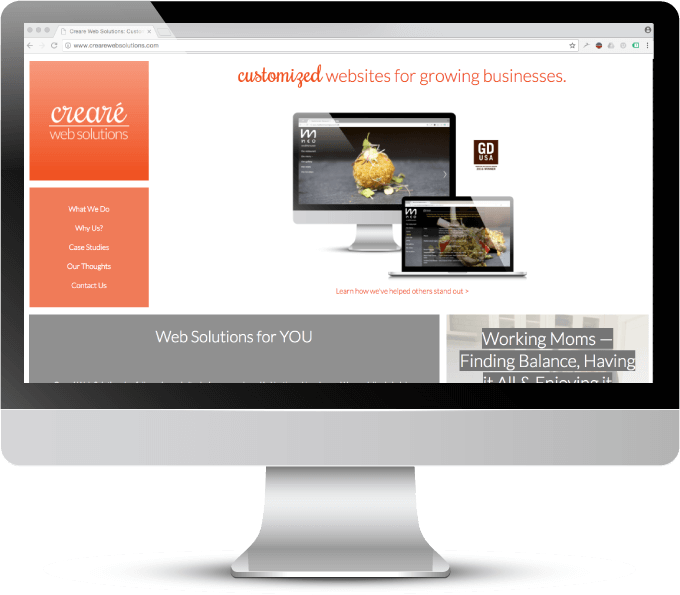 Providing Web Solutions for YOU
Yes, marketing is a piece of the puzzle, but the website design and building is what we do best, and what we want to focus our efforts on. We want Crearé websites all over the Internet!
Take a look around our brand new website, check out the Case Studies on some of our clients (more coming soon), and read some of our thoughts about the digital space, like "Is your website working for you?" or learn about the "5 things that make a great website".
Are you ready to take the next step?
We've created a form that asks you all the questions you should be thinking about as you start your journey on developing a website that works for your business. So, head over to our get started page, and let us know more about your business, so we can help provide you solutions to your digital needs.