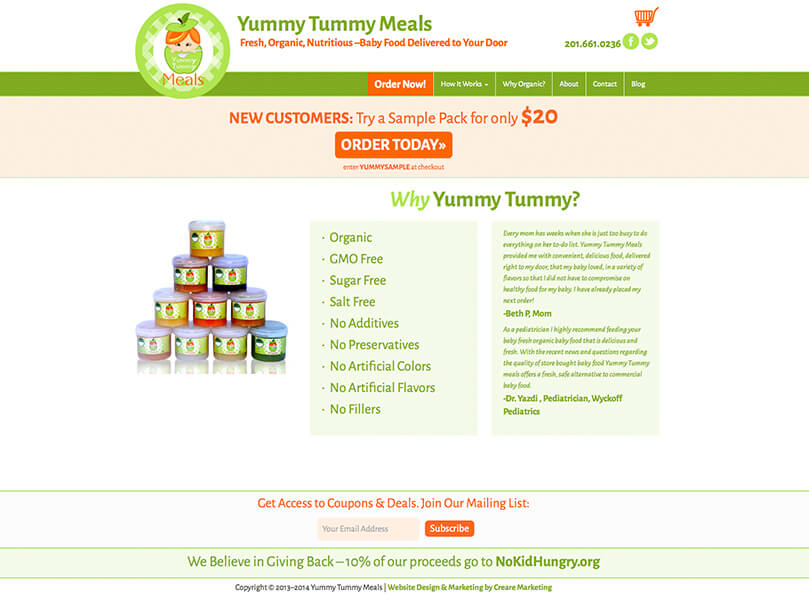 We've been working with Yummy Tummy Meals for a while now, and are so so excited to announce that their brand new website is now live!! Yummy Tummy cooks AND delivers fresh, delicious baby food to your door anywhere in Bergen County!
As a mom of a young boy, I know how helpful this can be. You want to feed your baby the freshest, healthiest baby food, but you just don't have the time to make it on your own! This is where Yummy Tummy comes in extremely handy. Order a full weeks supply (you can freeze right in the container it comes in), and you don't have to think about what your baby is eating!
If it's your first time using them, be sure to use the code YUMMYSAMPLE to try a sample pack of Stage 1 or Stage 2 foods!
And, if you're wondering what to feed yourself, be sure to check out another Ridgewood, NJ based business From Scratch.