We often have clients ask us if they have to be on Facebook. And my answer is always "NO." Why? When so many people are on Facebook why would your company not need to be on it?
The answer is actually very simple. Which company would you trust more in the following scenario:
Company A has a Facebook page, they posted twice on it over a year ago. Their website doesn't look like anyone's updated it recently when you visited it.
Company B you can't find on Facebook, but they have a website with a blog that they update about once a month.
Your answer is Company B right? It doesn't matter that you can't find them on Facebook, as the company you did find on Facebook you're not really sure they are still in business since they haven't posted anything in a year.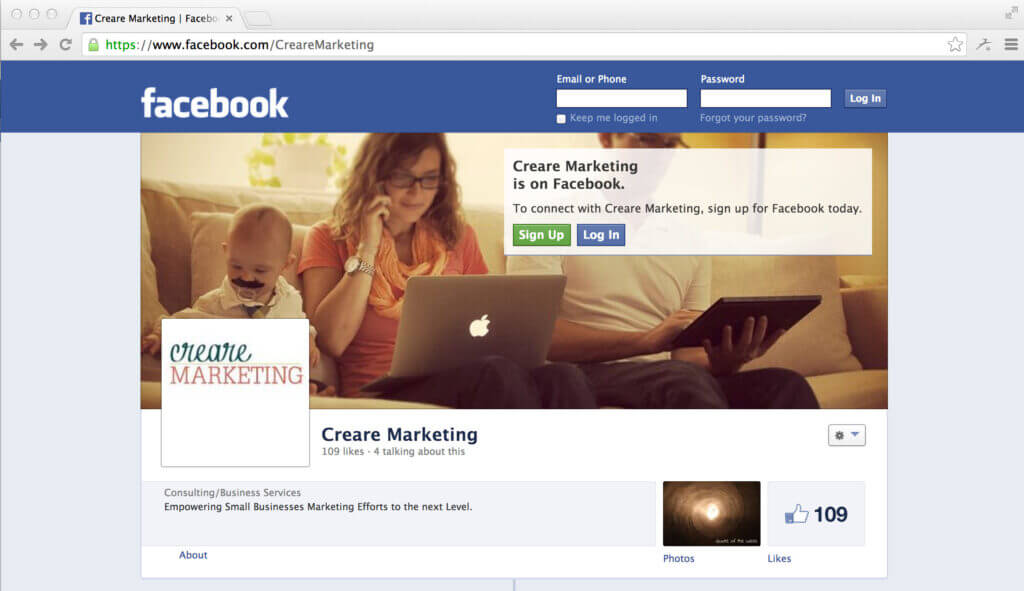 Now, when you don't have a Facebook page you are missing out on some potential traffic and word-of-mouth, as many people are on Facebook, but if you aren't committed to your company's Facebook page, you shouldn't have one. You can still get social referrals without it, you can still rank on search engines, having it just adds to your digital portfolio.
Don't get me wrong, I will always RECOMMEND having a presence on Facebook, but if it's just not for you, it's not for you. You don't HAVE to have it to be a successful business.
And, if you want it, but are overwhelmed with how you can keep up with it, then let us know. We can help you plan it out, write your content, and get you started becoming "social."
Have you liked Creare Marketing on Facebook yet?