It seems like lately content marketing has been quite the buzz word. Everyone is talking about the need for content marketing in order to have a successful business. But what is it anyway?
Last week I attended Good to Great: A Marketing Virtual Event which was sponsored by the company Marketo. I provided some feedback on the keynote address last week in my blog post "Take Your Marketing from Good to Great," however today I want to provide some of the insights that were discussed on content marketing as I think there are many small businesses out there wondering what they can do to be successful at it.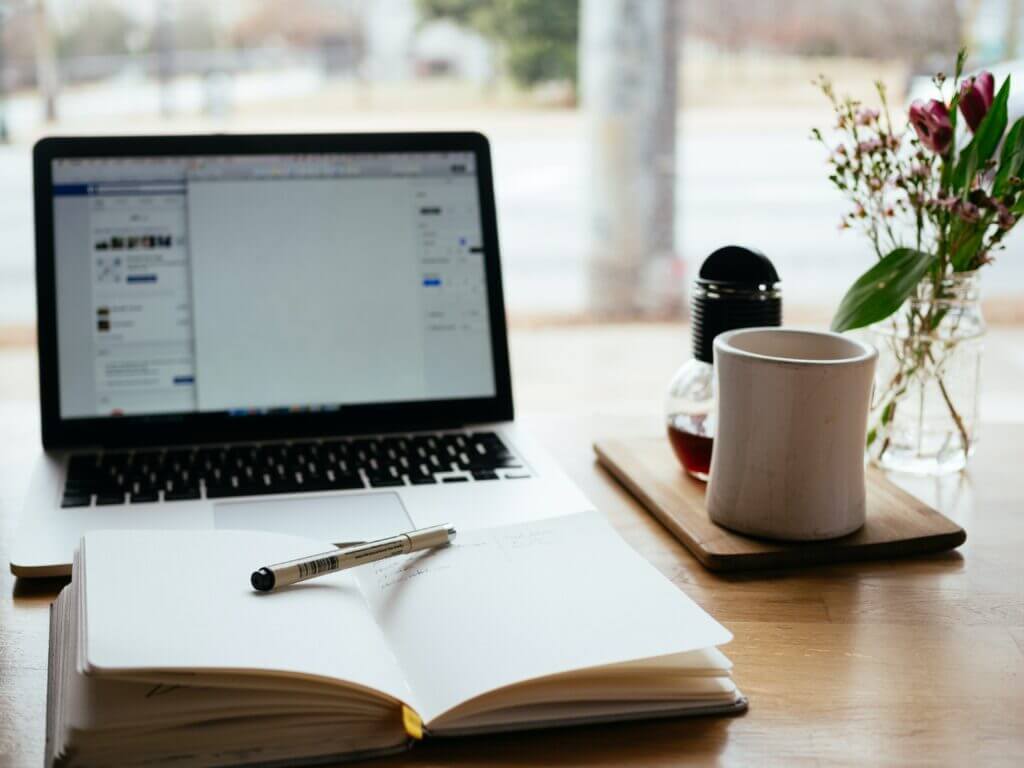 Let's keep in mind the #1 Key Factor that the conference stressed:
TODAY BUYERS ARE IN CONTROL.
80% of buyers start out looking for something with a web search. The results they see inform them about their purchase. YOU NEED TO BE A RESULT. It sounds easy, but is it? How do you get to that #1 position on Google/Yahoo/MSN or whatever search engine that buyer is using? How do you become successful at content marketing? Well, there are a couple things you need to do:
CREATE interesting and informative content for your potential buyer. Here are some examples of content you can CREATE:

Website Content
Blog
Infographics
Marketing Materials (PDF Brochure/Catalog/Sell Sheet)
Templates
White Papers

PLACE your content where your potential buyer will find it. Here are some ideas of where your content can go (but before you start putting your content all in 1 place think about WHO your audience is, and WHERE they go, not every place is going to be right for every audience, and no one should put all their eggs in one basket anyway):

Your Website
Your Blog
Your LinkedIn Page (both personal and company)
Your Facebook Page (both personal and company)
Your Twitter Feed (both personal and company)
Your Google+ Page (both personal and company)
Online Advertisements
Industry Websites

MARKET your content. Now that you have your content created, and you've published it on different places online, you need to make sure people are TALKING about it. You need to make sure that your content doesn't get lost in the crowded internet. How do you do this?

Post Daily about different interesting topics on social platforms (LinkedIn, Facebook, Twitter, Google+, Houzz, Pinterest) – Just make sure they are always different and always unique!
Post Weekly on your blog highlighting an interesting topic or fact (I know I should take my own advice!)
Talk to industry journalists and bloggers about the content that you think is interesting, see if they can write an article or a blog (or for you to write a guest blog) about one of your topics. If this works make sure you're promoting this!!!
Buy some advertising and promote your content there. Make sure it relates to the blogs and/or articles that you're promoting so everything works together.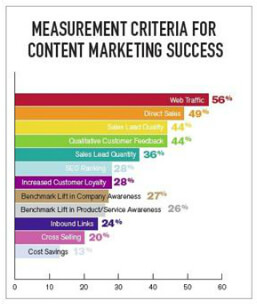 Although these steps may seem easy, keep in mind they all MUST relate to each other.
And creating your content isn't always the easiest thing to do! More ideas on how to do that coming soon! But for now, make an outline and start a plan. Once you take these 3 steps and get your content marketing in place you'll be able to measure your success through a variety of different ways, from Website Traffic to Direct Sales and everything in between. (The included chart was from the Powerpoint Presentation on Content Marketing at the Good to Great Conference.)
Let me know if you have any other advice for WHAT to CREATE, WHERE to PLACE it, and HOW to MARKET it.