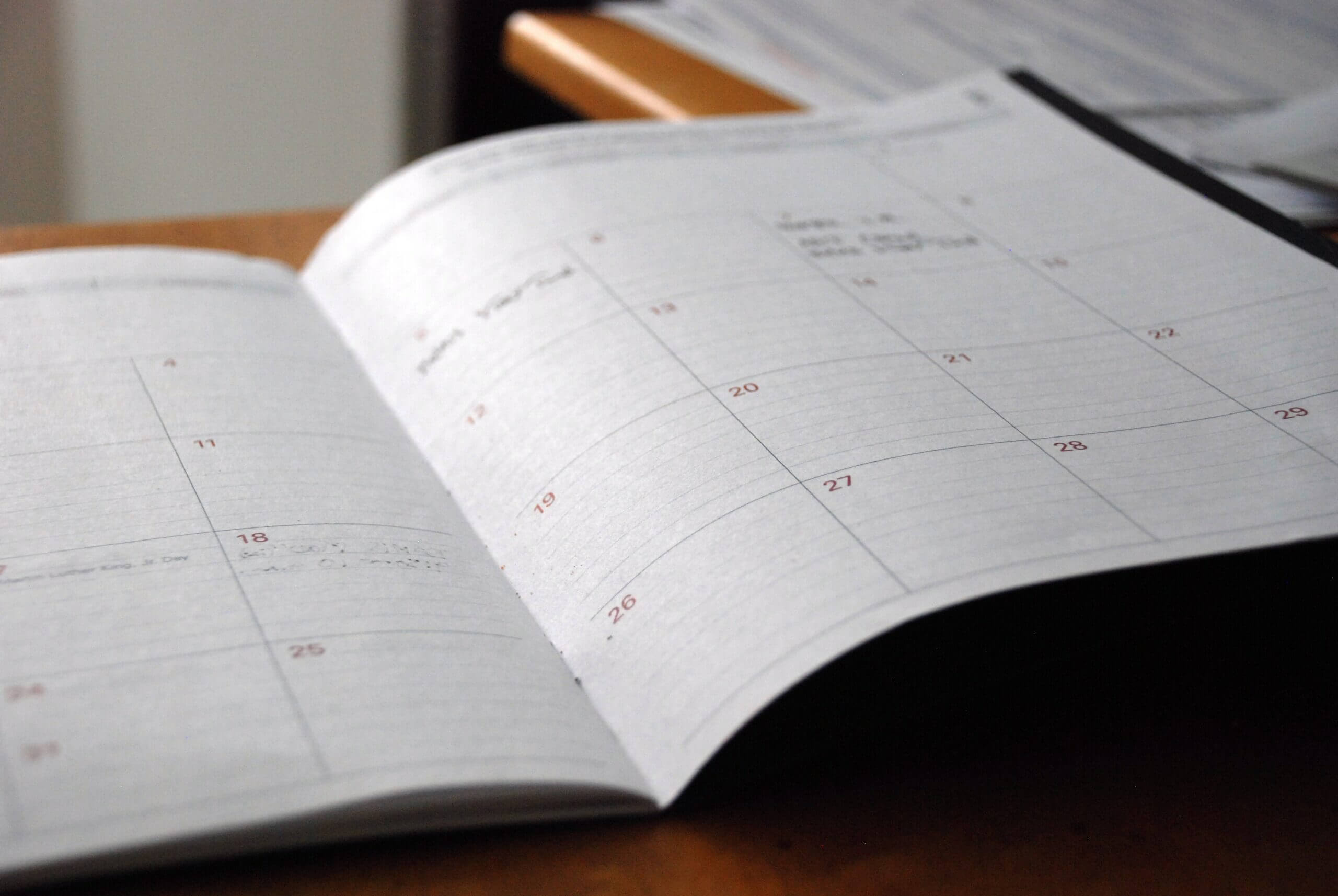 Have you ever created a content calendar for your business? I'd venture to say probably not. Why? Because in my experience most clients haven't had time to post any of their own content, let alone plan for it.
Or, they think they don't have time.
But, you really need to make the time to create a content calendar for your business.
Why? Because it's the foundation of marketing for what you do. It guides you (and your team if you have one) through what each month's focus should be.
I always recommend starting with a general broad overview of the month, and then, as you work with it, you'll come to add to it, and perhaps get into a more granular look – like weekly – at the content you'll create.
I typically start by planning out blog topics. If you're just starting out, 1 blog a month should do. As you build your presence, and grow your audience add another blog, then another. My goal for Creare in 2020 is 1 blog a week, but I haven't always been that consistent (and I still haven't mastered publishing that post weekly, yet). But when I have the topics planned already, it makes it harder to make excuses.
I recommend trying to sit down and plan out a full year. That way, when you do get a lull in work, you can work on a number of blogs at once, without stressing yourself out, as you'll always have an idea of what's to come. Plus, then you won't have to continually find chunks of time to plan, which can be hard to do when you're in the midst of a million things. That being said, if it is overwhelming to you than at least do it by quarter!
Also, keep in mind although I'm saying blog, your content doesn't always have to be a blog that you create. As long as you create a minimum of 1 per month you should then supplement with other forms of content.
What kind of content can you create?
Think videos, white papers, eBooks, guest posts and social media. All of these forms of content will help enhance your overall online presence, and some can even be fun to make!
I'll be writing more about each of these different content pieces in the next couple weeks, so be sure to sign-up for our email list to get an alert when they are posted. 
I challenge you to take some time this week to put together a content calendar for 2020 (or at least Q1 of 2020)! Then, I want to hear about how it was, so let me know by posting a comment below!
Happy content creating!