It's Ridgewood Week – Enjoy Marketing Specials This Week Only!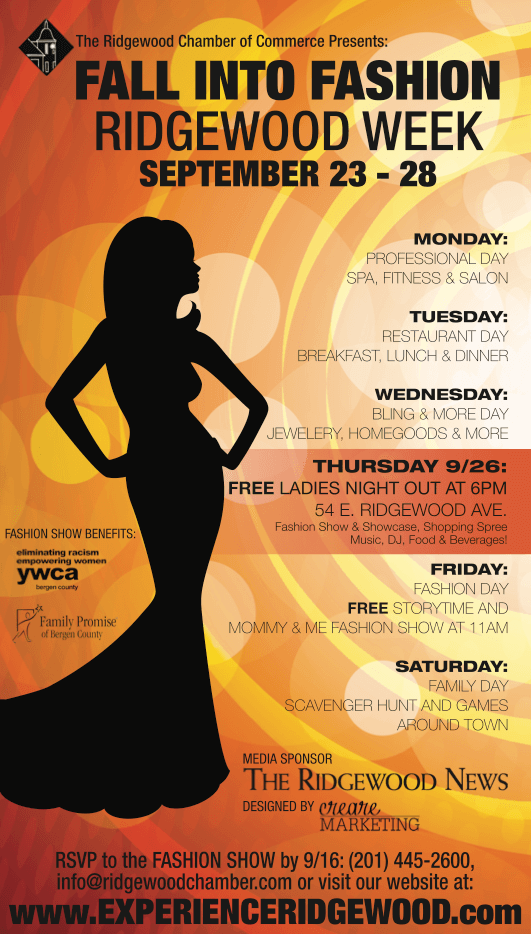 Today kicks off Ridgewood week in beautiful Ridgewood, NJ! Creare Marketing worked with the Ridgewood Chamber of Commerce to create Posters, Postcards and Newspaper Advertisements to celebrate this week. We also are running some marketing specials FOR THIS WEEK ONLY! Take advantage of it! We're offering 2 years of FREE website hosting for any new website design contract signed, or 1 FREE set of 500 business cards with any logo design contract signed THIS WEEK. Check out other specials by other Ridgewood NJ businesses this week as well. And come join us for the BIG Fashion Show on Thursday!!
So, if you're looking to update your brand, and are ready to make a difference with your marketing contact us at info@crearemarketing.com or 201-639-4252 to get started!
We can't wait to help make a difference in your business!
Join Our Email List
By signing up for our monthly newsletter we'll also GIFT YOU our 5W's of Website Design Workbook to help you get started thinking about your website.
Crearé Web Solutions
1268 US Route 1, #72
Cape Neddick, ME 03902
Copyright © 2012-2022 Crearé Web Solutions