I wanted to take some time to talk a little about what we do. Simply put, we design and build websites. But, a lot goes on behind the scenes that maybe you don't realize.
Let's put it this way, if all I had to do was design websites day-in and day-out my job would be so much easier! But, I also need to find clients (like you, maybe?) and keep current clients happy.
Keeping our current clients happy is a fun job (most of the time). It often means more design work, updating images, writing copy about what they do, bragging about them on social media, creating marketing materials that help direct potential clients to their website, etc. This often allows us to recommend a new feature, try out something new, and get creative.
Then, there's finding new clients.
We've been very lucky getting recommendations from current clients (THANK YOU!!) that have often filled our pipeline. We also have attended numerous networking meetings and events in our community to meet new people and build trusting relationships (which are so important in the business world today!). People want to do business with people they like AND trust. And, these relationships have led us into the opportunity of being a website design team for other companies. This was something we didn't initially set-out to do, but have really enjoyed it!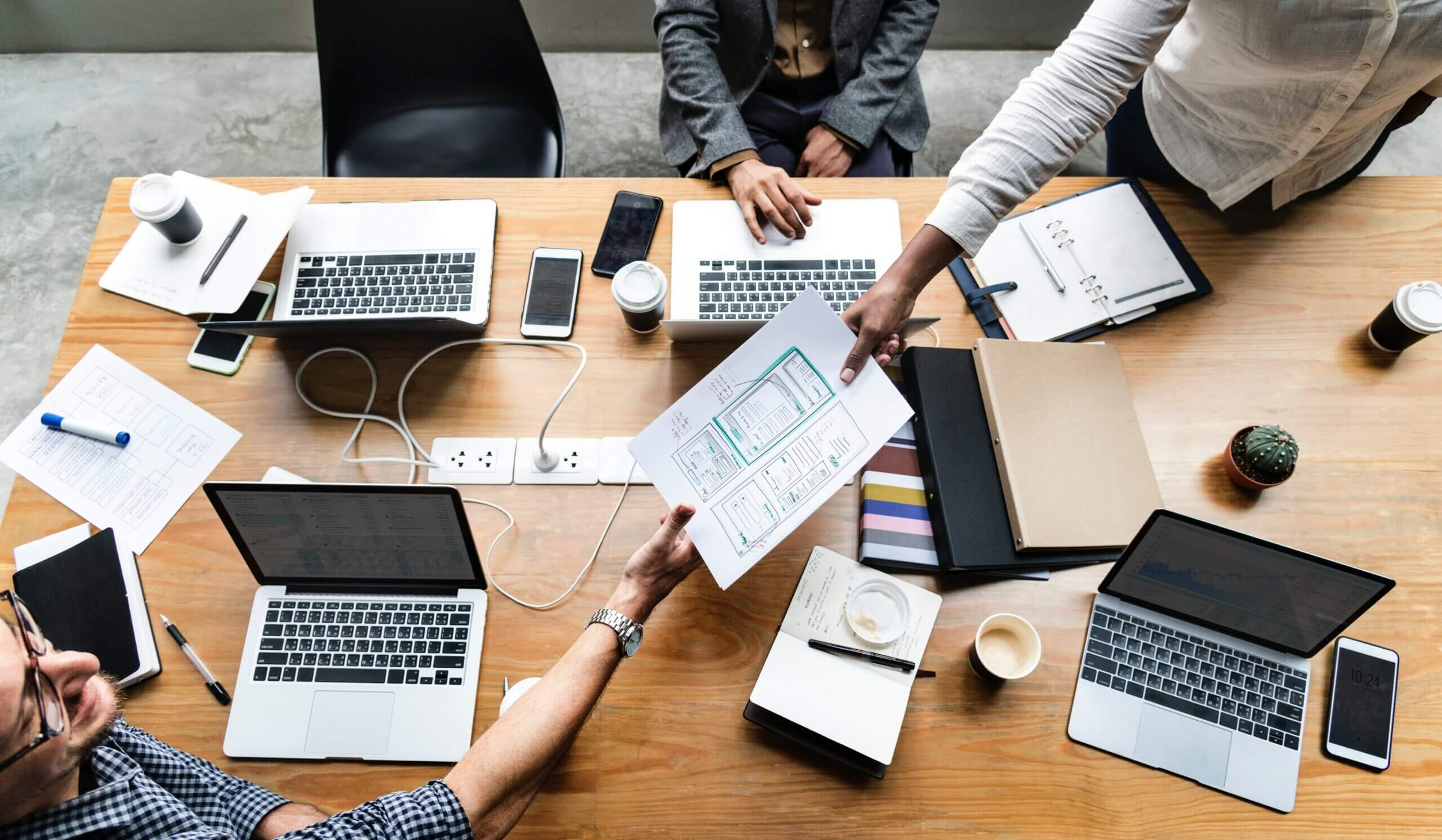 Being a website design team for other companies is great for a couple of reasons.
It allows us to really focus on the website design and build. Often we're given direction from the team member we're working with about what the client is looking for, and then we can use our creativity to design the website. This is often efficient because we don't have to be at client meetings, or spend much time on the phone. Other times, we work as an extension of the other team, and we attend meetings as their employee (sometimes clients want the face-to-face or phone call, to really know who is working on their website).
Either way it works for us because it means we don't have to go to the networking events to keep our pipeline full. It also provides us with the opportunity to work on larger company websites that we might not have gotten as a 2 person company, but that we are 100% capable of. This allows us to build custom web apps, and often try new things, that smaller business might not need. As well as provides us with the experience and know-how to provide smaller companies that come to us web capabilities they might not get in their budget from other companies.
If you have a design or marketing agency and need a web development team to help support you, please reach out to us, we'd love to hear from you. And, if you're a small business and are looking for a website to help your company grow, we'd love to hear from you too.
Don't be shy. Let us create a customized website that works for you.