We are so excited to win another Graphic Design USA Web Design Award for Deborah Cerbone Associates' website! The DCA website joins the list of our award winning websites along with Voice Communications (2017 winner) and Mediterraneo (2016 winner)!
To see more of the 2018 American Web Design Award winners check out the winning gallery.
Learn a little more about our award winning designs:
For Deborah Cerbone Associates we wanted to use large images on a dark background so that visitors could transport themselves into the landscapes they were viewing. Our goal? Visitors could imagine what their landscape would look like if DCA designed it.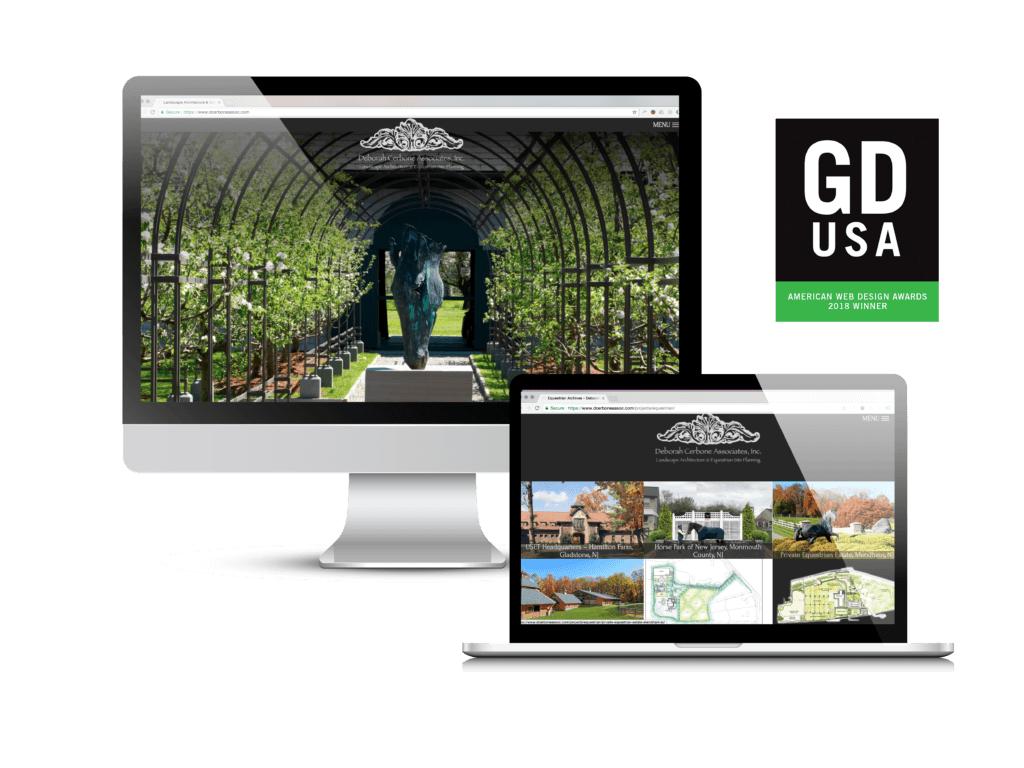 For Voice Communications we wanted to translate Michaele's fun and creative personality to her website, so you knew what to expect when you went to her for your copywriting needs. What did we do differently? We used black and white images and brought in color via the navigation bar and behind the copy on each individual page.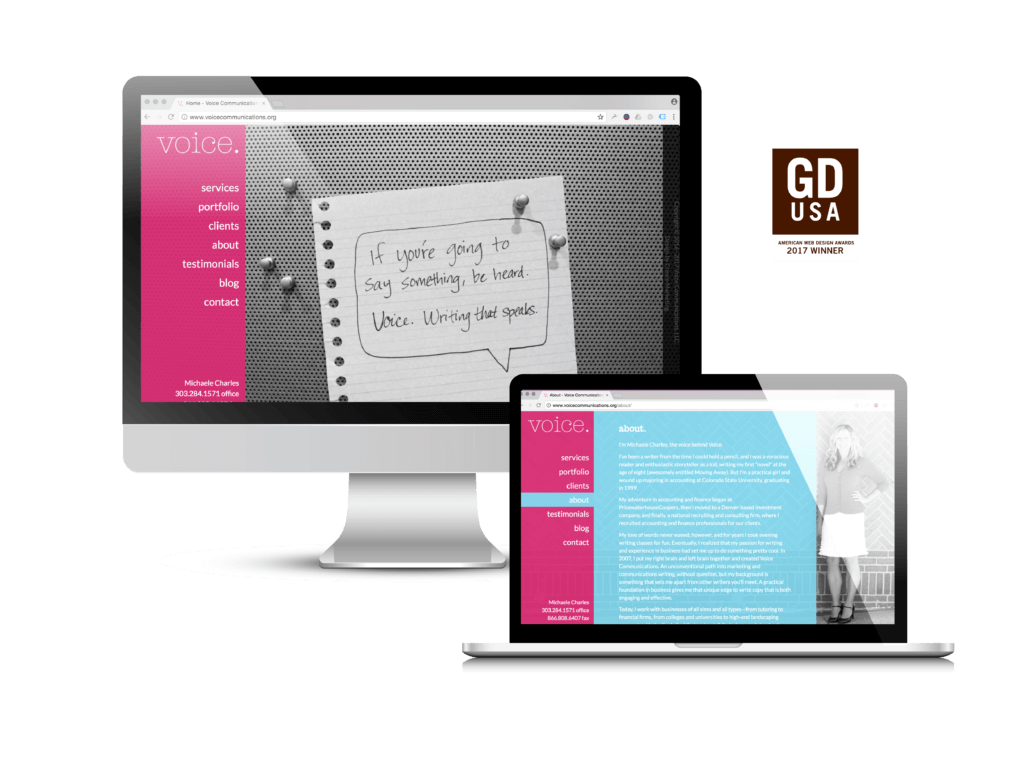 For Mediterraneo we used the images to show the beautiful, and delicious food you can expect when you visit the restaurant. Our goal? To make visitors hungry when they got to the website, and make it easy for them to request reservations.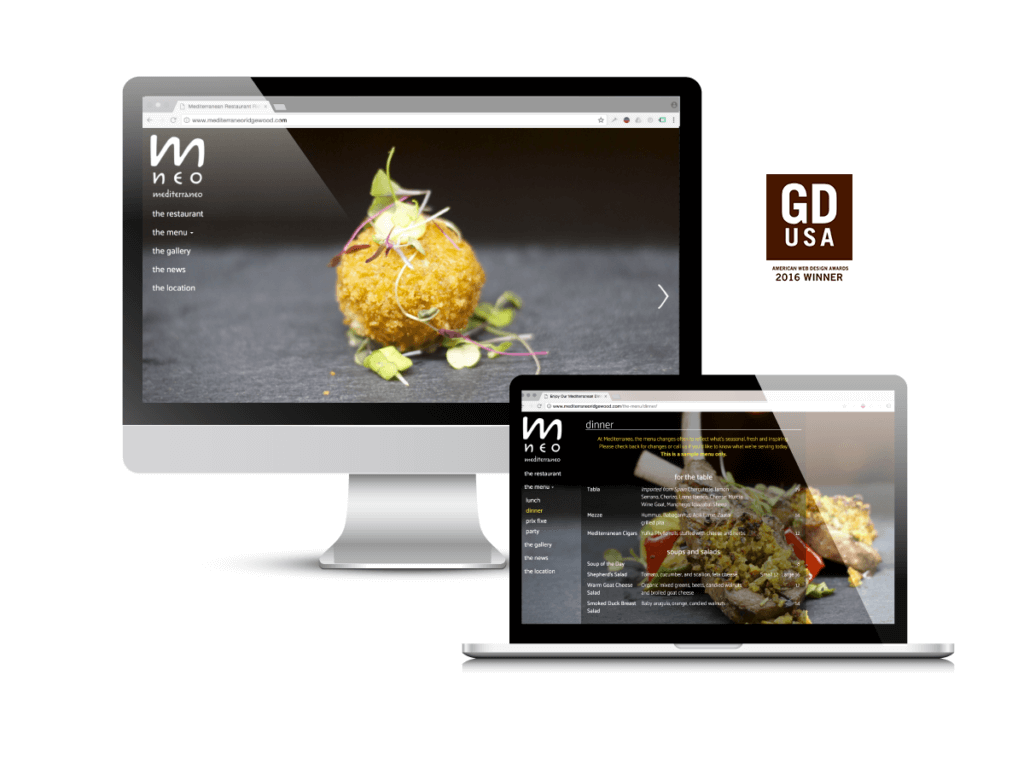 What sets these award winning websites apart?
Each of this websites uses imagery to tell the story of the business and set them apart from their competitors. The large images are balanced with copy so that each site is optimized for search engines and can easily be found when searched for. The location of the navigation on each of the websites is different than your "typical" across the top nav.
Want to know another "secret"? We've also won 3 additional GD USA awards not pictured here. These websites were  for website designs we did for clients of another marketing and design firm we do work for. Learn more about how we work for other companies.
Are you looking for an award winning website for you business, or your client's business? Contact us today to learn what we can do for you!