What are your New Years Resolutions? 
We often hear one is "Generate more traffic to my website" and what better way to do that than Search Engine Marketing. But, how can you set up a GREAT SEM campaign? What is Google looking at when they rank your website? We know that Google looks at over 200 ranking signals, the graphic below gives you some perspective on what we are looking at when we work with you to help you generate an increase of visitors and customers to your website.  
If you are searching on Google on how to rank higher, you will find they tell you to focus on: Meaning, Relevance, Quality, Usability and Context.

So, how do you do that? I turned to Influencer Marketing Hub for a great infographic (see below) on tips you can implement on your website.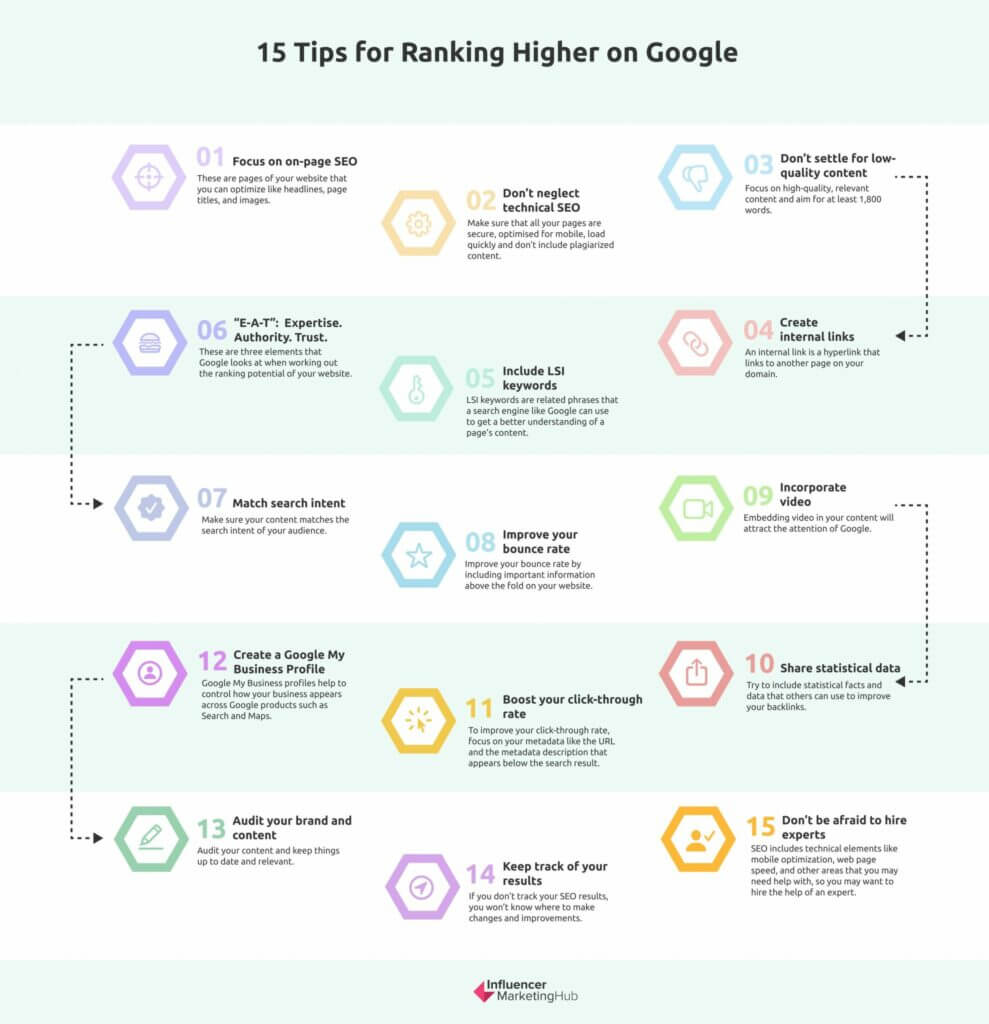 Still stuck on how to implement these on your own website? Don't be afraid to contact us to help you!